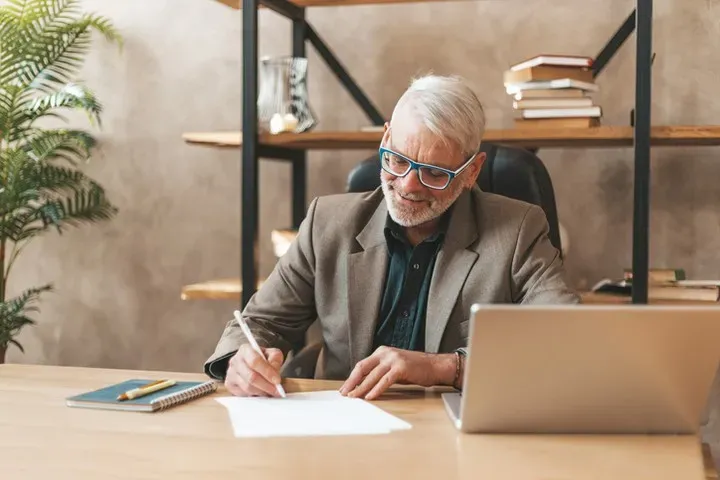 By: Jonathan Raude
July 14, 2023
Farewell with Grace: Mastering the Art of Writing a Letter of Resignation
When it's time to bid farewell to a job, crafting a well-written letter of resignation is essential. This letter serves as your formal announcement and paves the way for a smooth transition. But how do you ensure your resignation letter leaves a lasting impact? In this blog article, discover the art of writing a compelling letter of resignation that showcases your professionalism and gratitude while maintaining positive relationships with your employer and colleagues.
Expressing Gratitude and Appreciation: Begin your journey towards a graceful departure by expressing heartfelt gratitude for the opportunities and growth you've experienced during your time with the company. Reflect on the valuable lessons learned and the support received, setting a positive tone from the very first word.
Concise and Clear Communication: Master the art of concise communication in your resignation letter. Get straight to the point and clearly state your intention to resign, specifying the effective date. Avoid lengthy explanations and ambiguous language. Simplicity and clarity will make your message resonate.
Maintaining Professionalism: Navigate the delicate balance of professionalism as you compose your resignation letter. Refrain from criticizing the company or your colleagues, focusing instead on the positive experiences and growth you've encountered. By leaving on good terms, you safeguard your professional reputation and future references.
Offering Assistance in the Transition: Demonstrate your dedication to a smooth transition by offering your assistance. Provide practical suggestions on how you can aid in the transfer of your responsibilities, such as training your successor, documenting procedures, or being available for guidance during the transition period. Exhibiting a proactive and supportive approach showcases your professionalism.
Closing on a Positive Note: Leave a lasting impression by concluding your resignation letter on a positive note. Reinforce your gratitude and appreciation for the opportunities you've been given. Extend well-wishes for the company's continued success, expressing confidence in its future endeavors. A positive and supportive farewell will resonate with your colleagues and employer.
Proofreading and Editing: Before bidding your final farewell, meticulously proofread your resignation letter. Eliminate any grammatical errors, typos, or inconsistencies that may undermine your message. Read it aloud to ensure clarity and coherence. Seeking feedback from a trusted colleague or mentor can provide valuable insights and ensure your intentions are effectively communicated.
Delivering Your Resignation Letter: Choose the most appropriate method for delivering your resignation letter, considering your relationship with your supervisor or manager. Whether it's an in-person conversation followed by a formal letter or direct delivery, maintain professionalism throughout. Prepare for potential reactions or discussions and handle them with grace.
Embark on your journey towards a graceful departure by mastering the art of writing a letter of resignation. Employing these strategies will help you craft a powerful letter that showcases your professionalism, gratitude, and commitment to a seamless transition. Remember, leaving on good terms can open doors for future opportunities and maintain positive connections within your industry. Farewell with grace as you embark on the next chapter of your professional journey.