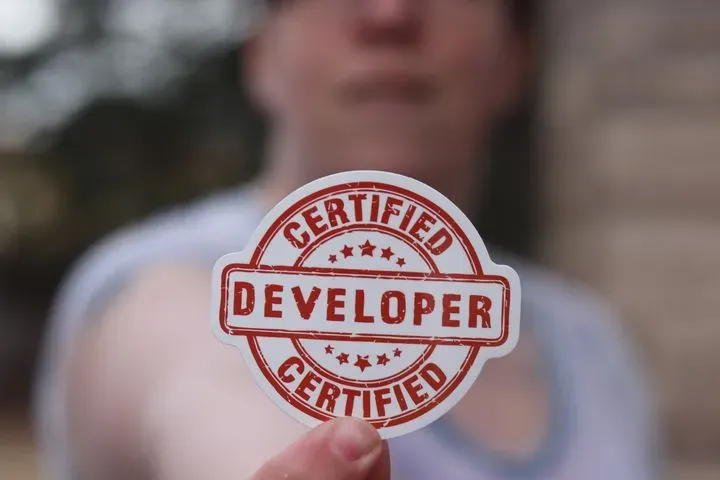 By: Jonathan Raude
August 2, 2023
Accelerate your IT career with essential certifications!
In the fast-paced world of information technology, staying ahead is vital for career growth. IT certifications have emerged as the key to advancing your IT career, differentiating yourself from the competitive talent pool, validating skills, and showcasing dedication to continuous learning. Let's explore why these certifications matter and how they can propel your career to new heights.
The Value of IT Certifications: In today's tech-driven job market, hands-on experience is no longer sufficient. Employers seek tangible proof of expertise, and IT certifications provide just that. They are industry-recognized credentials that demonstrate your proficiency in specific technologies, making you a more desirable candidate for promotions and higher-level roles.
Mapping Your Path: With numerous IT certifications available, it's crucial to align your choices with your interests and career goals. Assess your current skill set and experience to identify certifications that will support your desired specialization. For example, if you're interested in cybersecurity, certifications like CompTIA Security+ or Certified Ethical Hacker (CEH) would be relevant.
Top IT Certifications for Advancement:
CompTIA A+: An entry-level certification covering essential IT skills in hardware, networking, security, and troubleshooting.
Cisco Certified Network Associate (CCNA): Validates the ability to set up and manage networks using Cisco technologies.
Microsoft Certified Azure Administrator Associate: Demonstrates proficiency in Microsoft Azure services, a sought-after skill in modern IT environments.
Project Management Professional (PMP): Crucial for IT project managers, showcasing expertise in leading and executing complex projects.
AWS Certified Solutions Architect: Ideal for cloud architects, highlighting skills in designing and deploying scalable applications on Amazon Web Services.
4.  Advantages of IT Certifications:
Competitive Edge: Certifications set you apart, proving your commitment to professional growth.
Increased Earning Potential: Certified professionals typically earn higher salaries.
Career Progression: Certifications open doors to new opportunities and specialized roles.
Networking Opportunities: Joining certification programs connects you with a community of like-minded professionals.
In the ever-evolving IT industry, continuous learning is essential for success. IT certifications can unlock your career's potential by enhancing your skills, employability, and earning prospects. Choose certifications that align with your goals, and watch as they become stepping stones to a rewarding IT career. Embrace the world of IT certifications, and your future in IT will shine bright.