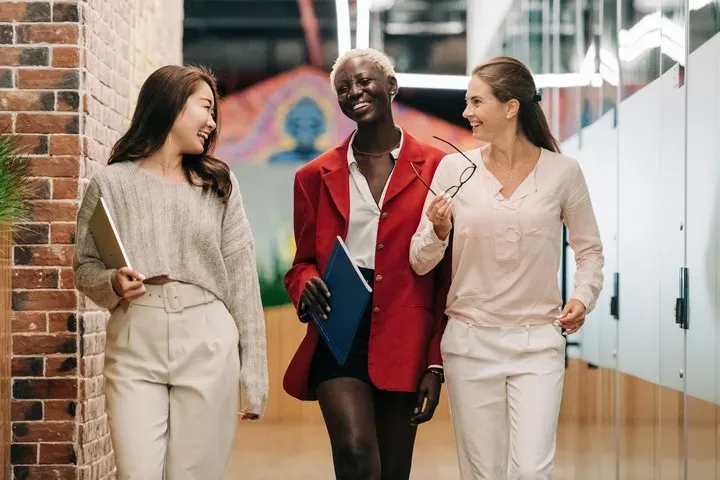 By: Jonathan Raude
July 18, 2023
Embrace diversity to build an awesome workplace where everyone belongs and your organization grows
Hey there! We're at a time where embracing diversity isn't just a buzzword; it's the key to creating an amazing workplace where everyone feels at home. We all know that diverse teams are more innovative and kick serious butt in problem-solving. So, let's talk about some cool tips to make your workplace inclusive and awesome!
Lead by Example: It's all about setting the vibe from the top. Leaders, show your team that diversity matters by celebrating it yourself. Make sure your company's mission is all about inclusion, and let's create a welcoming culture together.
Let's Learn Together: We've all got biases, but we can overcome them by learning and growing. Let's have regular workshops and fun sessions that help us recognize our biases, build empathy, and truly understand each other.
Mix It Up When Hiring: When we're looking for new rockstars to join our team, let's mix it up! Get different voices in on the hiring process to make sure we're giving everyone a fair shot.
Join the Squad: We're all unique, and that's what makes us awesome. Let's create groups where employees from different backgrounds can come together, share their stories, and support each other.
Flexibility FTW: Life can get crazy, right? So, let's offer flexible work options—remote work, flexible hours—whatever helps our team balance life and work like superheroes!
Tell Us What You Think: We love hearing from our crew! Let's have open chats and anonymous surveys so we can know what's on everyone's mind and make things better together.
Mentors and Sidekicks: We're one big family, and that means helping each other out. Let's have mentorship programs to support our rising stars and help them shine!
Decision Time: When it's decision-making time, let's bring in a mix of voices. Diverse perspectives lead to the coolest solutions and help us kick some serious goals!
Party Time! Let's celebrate the richness of our team's backgrounds and cultures. Whether it's cultural events, holidays, or just a fun get-together, let's have a blast together!
Hey, we're on this journey together! Embracing diversity and creating an inclusive workplace is how we'll rock this place. Let's celebrate what makes each of us special, learn from one another, and build a kick-ass workplace where everyone belongs and thrives!