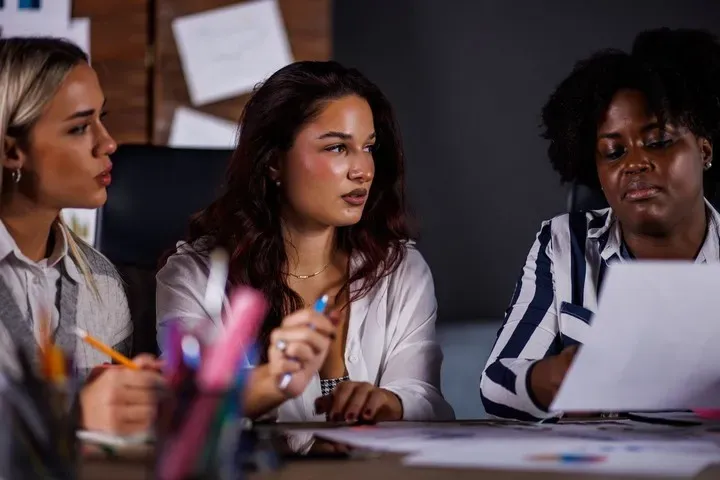 Simple and Best Practices for Candidates
May 16, 2023
In today's competitive job market, acing interviews is crucial for landing your dream job. Whether you're a seasoned professional or a fresh graduate, it's important to be well-prepared and stand out from the crowd. In this article, we will explore the best practices for candidates heading into interviews, covering everything from crafting an impressive resume to adapting to the evolving dynamics of the hiring process.
Tip #1: Optimize Your Resume
Your resume is your first impression, so make it count. Here are some essential tips to optimize your resume:
List all relevant skills: Highlight your skills multiple times throughout your resume, emphasizing their relevance to the job you're applying for.
Tailor your resume: Customize your resume to match the specific role and company you're targeting. Research the company, its culture, and recent news to incorporate relevant information.
Tip #2: Craft a Personalized Cover Letter
A well-crafted cover letter can make a strong impact. Consider the following tips:
Personalize the letter: Address the hiring manager by name and make sure your cover letter speaks directly to the role you're applying for.
Showcase your knowledge: Demonstrate your understanding of the company, its values, and recent achievements. Connect your experiences to how you can contribute to their success.
Quick tip- for those positions that don't ask for a cover letter, it's your choice on whether to write one or not. If you do choose to write one, make sure it's not a generic cover letter you're sending out to everyone. Remember, the key here is to stand out so you should personalize it in a genuine way.
Tip #3: Pre-Interview Preparations
To make a positive impression during interviews, it's essential to be prepared. Here's what you should do:
Be early: Arriving early shows professionalism and gives you time to settle your nerves before the interview.
Active listening: Let the interviewers finish speaking before responding. Engage in active listening to understand their questions fully.
Tip #4: Questions and Conversation
Being prepared with thoughtful questions can demonstrate your interest and engagement. Consider the following:
Prepped questions: Prepare a list of questions in advance, focusing on the role, company, and industry. This shows your enthusiasm and research.
On-the-spot questions: During the interview, ask questions that arise from the conversation. It shows your ability to think critically and engage in meaningful discussions.
Tip #5: Technical Considerations
As remote interviews become more prevalent, technical readiness is crucial. Here are some tips:
Test your video setup: Ensure your video conferencing software, camera, and microphone are working properly before the interview.
Check your audio: Make sure your audio is clear and test it before the interview. Consider using headphones with a microphone for better sound quality.
Tip #6: Communication and Responsiveness
Timely and effective communication can leave a lasting impression. Remember the following:
Respond promptly: Be responsive to emails, calls, and texts within a few hours. This demonstrates your professionalism and interest in the opportunity.
Maintain courtesy: Be polite and professional in all your communication, even if you decide not to pursue the opportunity further.
Tip #7: Prepare References
Having references ready can streamline the hiring process. Follow these tips:
Inform your references: Notify your references in advance and provide them with relevant information about the role you're applying for.
Choose wisely: Select references who can speak to your skills and work experience effectively. Ensure they are willing to vouch for you when contacted.
Tip #8: Be Adaptable
Flexibility and adaptability are crucial in today's dynamic work environment. Here's what you should keep in mind:
Embrace changes: Understand that companies may have evolving processes or additional interviews. Stay flexible and adapt to these changes with a positive attitude.
Maintain professionalism: Even if the hiring process becomes prolonged, continue to engage with the company professionally and express your continued interest.
By implementing these best practices, you can greatly increase your chances of interview success. Craft a stellar resume, be well-prepared, demonstrate active listening, and adapt to the evolving dynamics of the hiring process. Remember, each interview is an opportunity to showcase your skills, enthusiasm, and fit for the role. Follow and embrace these tips with confidence and that dream job will be yours soon enough!