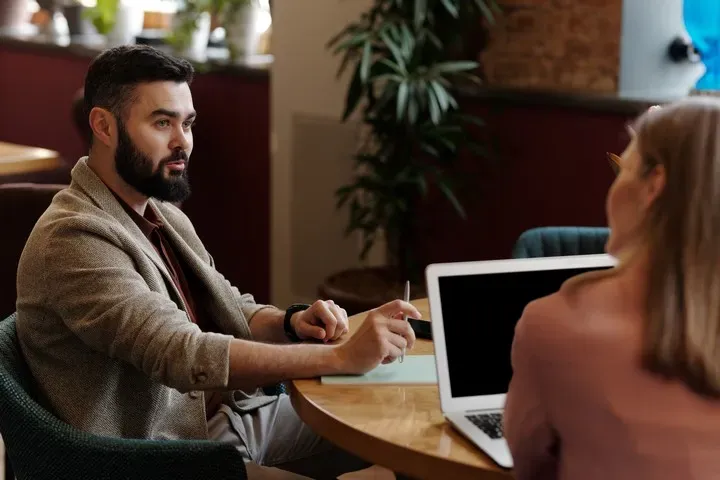 By: Jonathan Raude
July 24, 2023
Powerful Talent Attraction Strategies: How to Draw in the Right Candidates for Your Organization
Hey there! Attracting the right talent is super important for any company to grow and succeed. But with the job market getting crazy competitive, it's time to get creative and become a talent magnet! In this article, we'll explore some cool strategies to attract the best folks to your organization and build a kickass team.
Personalize on a Macro and Micro Scale: First and most importantly, getting to know the needs, wants, and even turn-offs of the talent you're going after will set the tone for your strategy to attract them. Once you know your audience, tailor your search around them and go where they are. On a one-to-one level, find out what really motivates and inspires the candidate you're getting into the later stages with. The more you know about your candidate, the more you can customize a special offer package that sets you apart from your competitor.
Show Off Your Unique Vibe: Let your company's personality shine! Be proud of your culture, values, and what makes you awesome. Tell cool stories about your team and the impact you're making. Let potential candidates feel that they can be a part of something special when they join your crew.
Spice Up Those Job Descriptions: Ditch the boring job ads and make them pop! Make it exciting and not just a laundry list of tasks. Show how their work will make a difference and the sweet opportunities for growth. Throw in some perks and benefits that'll make their eyes light up!
Get Your Team Involved: Your current team members are like secret talent agents! Get them involved in the hunt for great talent. Start an employee referral program with fun rewards for bringing in top-notch candidates. People trust their pals, so this is gold!
A Website That Woos: Your careers page is your chance to impress! Make it look slick, easy to use, and mobile-friendly. Share the good stuff like your culture, benefits, and the awesome projects your team's tackling. And please, don't make applying feel like a mission impossible!
Rock Those Socials: Hey, let's get social! Use LinkedIn, Twitter, Instagram, and whatever's hot to show off your company's vibe. Post cool stuff about your wins, events, and behind-the-scenes fun. Engage with peeps who show interest and make them feel welcome!
Offer Tempting Perks: Time to pamper your future superstars! Make your compensation and benefits game strong. Check out what the competition is offering and aim for the stars. And don't forget those special perks that make your company stand out, like flexible hours or epic team-building activities.
Becoming a talent magnet is a journey, not a one-time gig. Keep refining your magic touch by showing off your cool culture, valuing diversity, and engaging with potential rockstars on social media. Offer perks and benefits that'll make their jaws drop. Remember, attracting the right talent is about finding folks who groove with your company's beat, and just as importantly, you grooving with theirs!