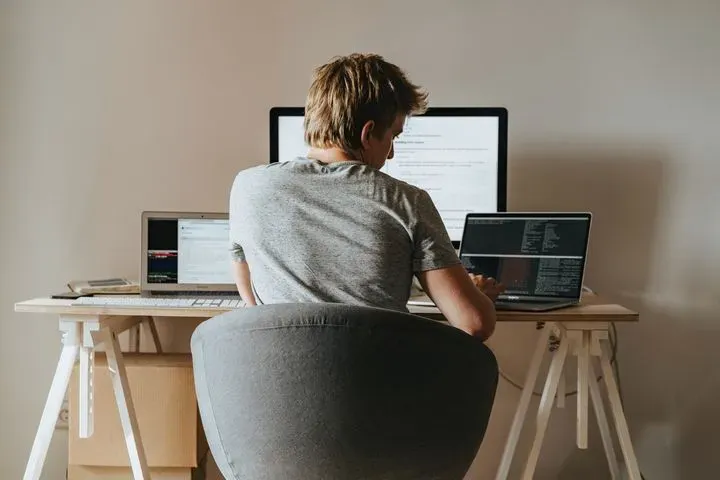 By: Jonathan Raude
August 1, 2023
How moving from offices to remote work has transformed the IT Industry
In the wake of a global pandemic, remote work has become a transformative force in the IT industry. This article explores how this seismic shift has impacted the sector, reshaping the way IT professionals work, collaborate, and innovate.
Embracing the Digital Frontier: Remote work has accelerated the adoption of digital tools in the IT industry. From cloud-based services to virtual communication platforms, companies have swiftly embraced technology to maintain productivity and connectivity across dispersed teams.
Expanding Horizons with Remote Talent: The rise of remote work has allowed the IT industry to tap into a vast pool of talent beyond geographical boundaries. Companies now have access to specialized skills, and diverse expertise, creating a dynamic and globally connected workforce.
Technology Professionals Prefer WFH: A majority of software engineers and other IT professionals prefer to work remote. It provides them flexibility and freedom and they've proven they can get the job done away from the office. It's essential for employers to weigh this when recruiting tech workers.
Guarding the Gates: Cybersecurity and Privacy Challenges: With remote work, new challenges in cybersecurity and data privacy have emerged. The IT sector has been working diligently to implement robust security measures and ensure the protection of sensitive information.
Cultivating a Remote Work Culture: Creating a strong remote work culture has been a priority for IT organizations. Building collaboration, trust, and engagement among remote teams has proven to be essential for fostering a positive work environment.
Balancing Flexibility and Well-being: Remote work offers flexibility, but maintaining a healthy work-life balance has been a focal point. Companies in the IT industry are finding ways to ensure employees' well-being while encouraging flexibility and adaptability.
The Future of Remote Work in IT: As the dust settles, the future of remote work in the IT industry remains intriguing. Will we witness a return to traditional work settings, or is a hybrid approach on the horizon? The industry is poised for transformation as it charts its course forward.
Remote work has shaken the IT industry to its core, bringing about unprecedented changes and opportunities. As the sector evolves, it will continue to navigate the challenges and reap the rewards of this remote work revolution, embracing change and innovation every step of the way.